Our most recent restaurant adventure took us to the Applebee's at Triangle Town Center. If you want to avoid the lunch rush during the week, 2:30 p.m. seems like the perfect time to eat.
When we arrived, we almost had the entire restaurant to ourselves. The atmosphere was relaxing, the table was clean, and we were pleasantly surprised to discover that Applebee's had upgraded to digital table menus as well as their traditional, hand-held menus. The menu had been revised as well and now included more food options.
The wait staff was extremely friendly and attentive. Our waiter was well groomed and didn't even need to write down our orders – something I found to be even more impressive after we received our food with zero errors.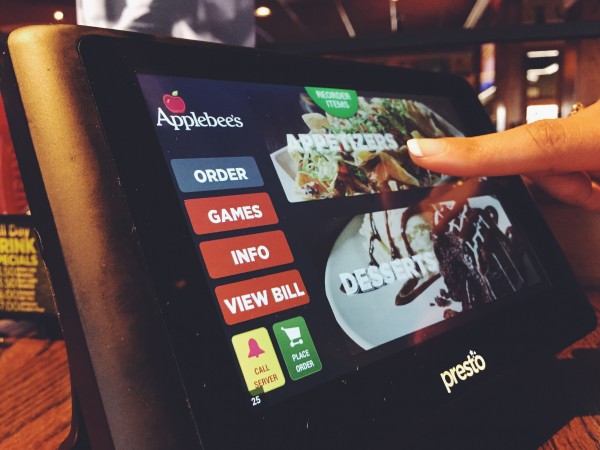 When one of our staff members suggested Applebee's for our lunch spot, I was skeptical. In the past, my experiences with this chain restaurant were mediocre at best. Applebee's was the place you went to with your college friends for late night dinners; it wasn't exactly the first place I imagined eating at as a business professional.
However, to its credit, Applebee's has emerged as great restaurant option. It's versatile and attracts a diverse crowd of people – both with its food options, pricing, and atmosphere.
Mozzarella Sticks (8-Count)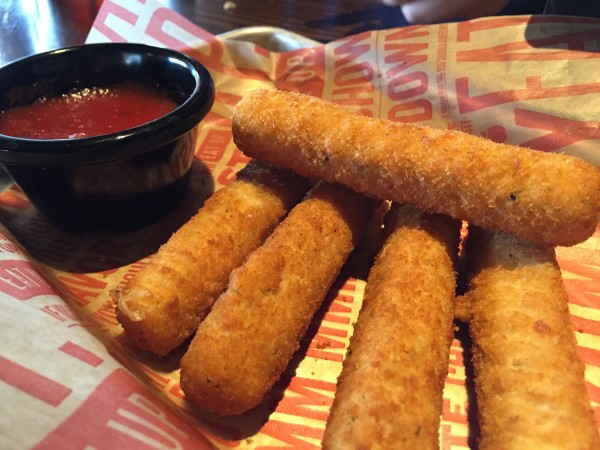 Cost: $7.49
The mozzarella sticks have become sort of a signature appetizer at Applebee's – and with good reason. They are delicious!
Served up nice and hot, with a side of marinara sauce for dipping, these mozzarella sticks were on point. They were crispy and not overcooked. In the past, we've had issues where mozzarella sticks tasted overcooked and had a rubbery consistency, but these tasted great and went FAST. Also, these mozzarella sticks seem larger than they used to be, years ago when Applebee's was serving them. Overall, it was a decent portion size for four adults.
Riblet Platter + Sweet Tea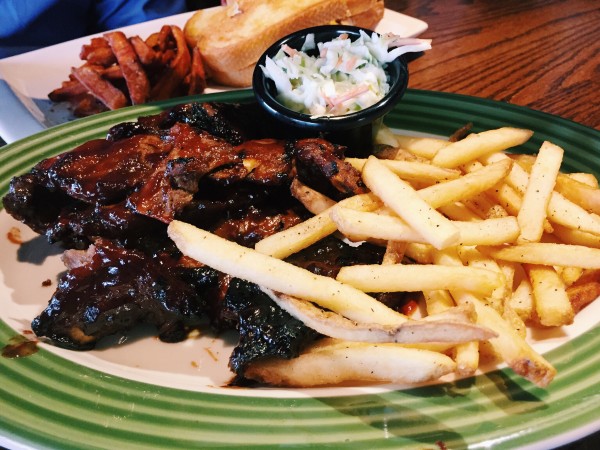 Cost: $12.69 + $2.39
The Riblets tasted great. True to the menu description, they were served hot and had a smokey, chargrilled flavor. The honey bbq was really good- it was sweet and not too hot. This is definitely a finger food, and the waiter was attentive to this, bringing wet naps to help keep things neat. The dish was served with Applebee's signature fries and a side of cole slaw. Overall, it was a delicious dish that definitely hit the spot.
Kobe-Style Meatballs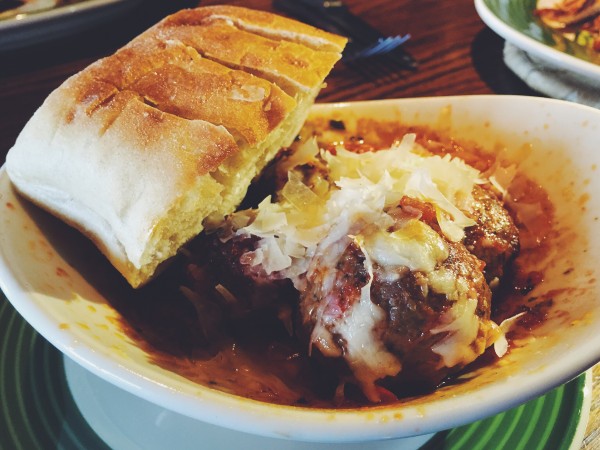 Cost: $6.99
The Kobe-style meatballs consisted of meatballs served with Pomodoro sauce, sprinkled with blended parmesan cheese and served with a side of partially sliced ciabatta bread. This pub appetizer was tasty despite the somewhat unappetizing presentation. We suspect that the meatballs may have been zapped in a microwave and then "dressed up" prior to being brought out to the table. Regardless, the flavor wasn't affected, and it was a satisfying, filling dish.
Clubhouse Grill + Sweet Potato Fries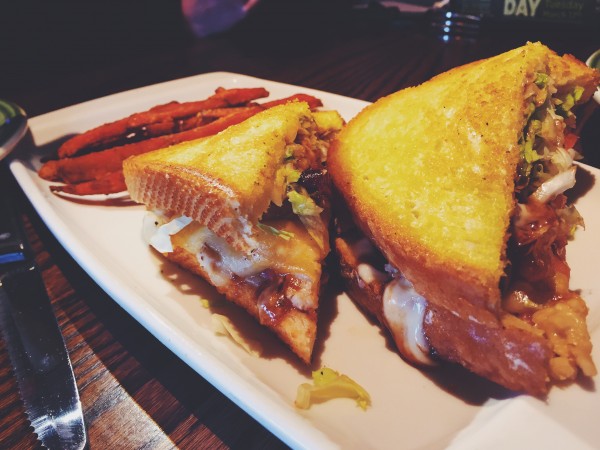 Cost: $9.99 + $0.99
The Clubhouse Grill sandwich had a lot going on: thick cuts of warm ham, turkey breast and melted cheddar & Jack cheeses with Applewood smoked bacon, lettuce, tomato, mayo and a drizzle of the Applebee's signature honey BBQ sauce on freshly toasted Tuscan bread.
Overall, the sandwich was nice and crisp. It had a buttery layer on the outside, and the bacon was crispy. It had had a good flavor, and it was VERY tasty.
The french fries were good but not great. They were NOT crisp, and they tasted too minimally seasoned.
Cedar Lemon Chicken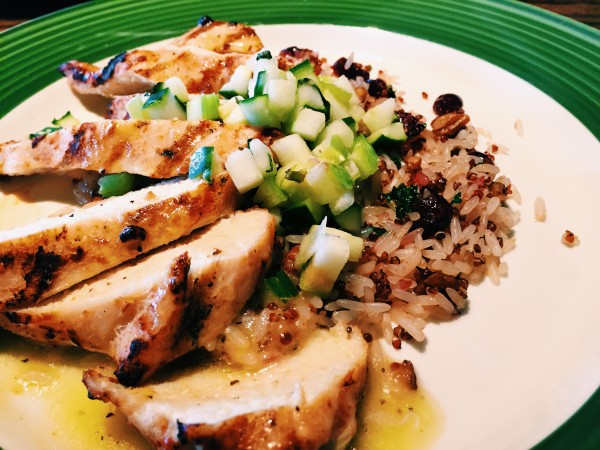 Cost: $9.99
I decided to order something from the healthier side of the menu, so I went with the Cedar Grilled Chicken.
The dish was served hot and featured a generous portion of grilled chicken, garnished with finely sliced Granny Smith apple slices. The chicken sat in a bed of light, lemon and olive oil sauce, and it was accompanied by a blend of rice, quinoa, honey-glazed pecans and chopped cranberries.
Overall, the flavor was great. It could've been a tad hotter. I also found that while this meal was portioned appropriately, it's probably not the best option to go for when you're starving (as I was). I found that I was still hungry after I was done!
Blondie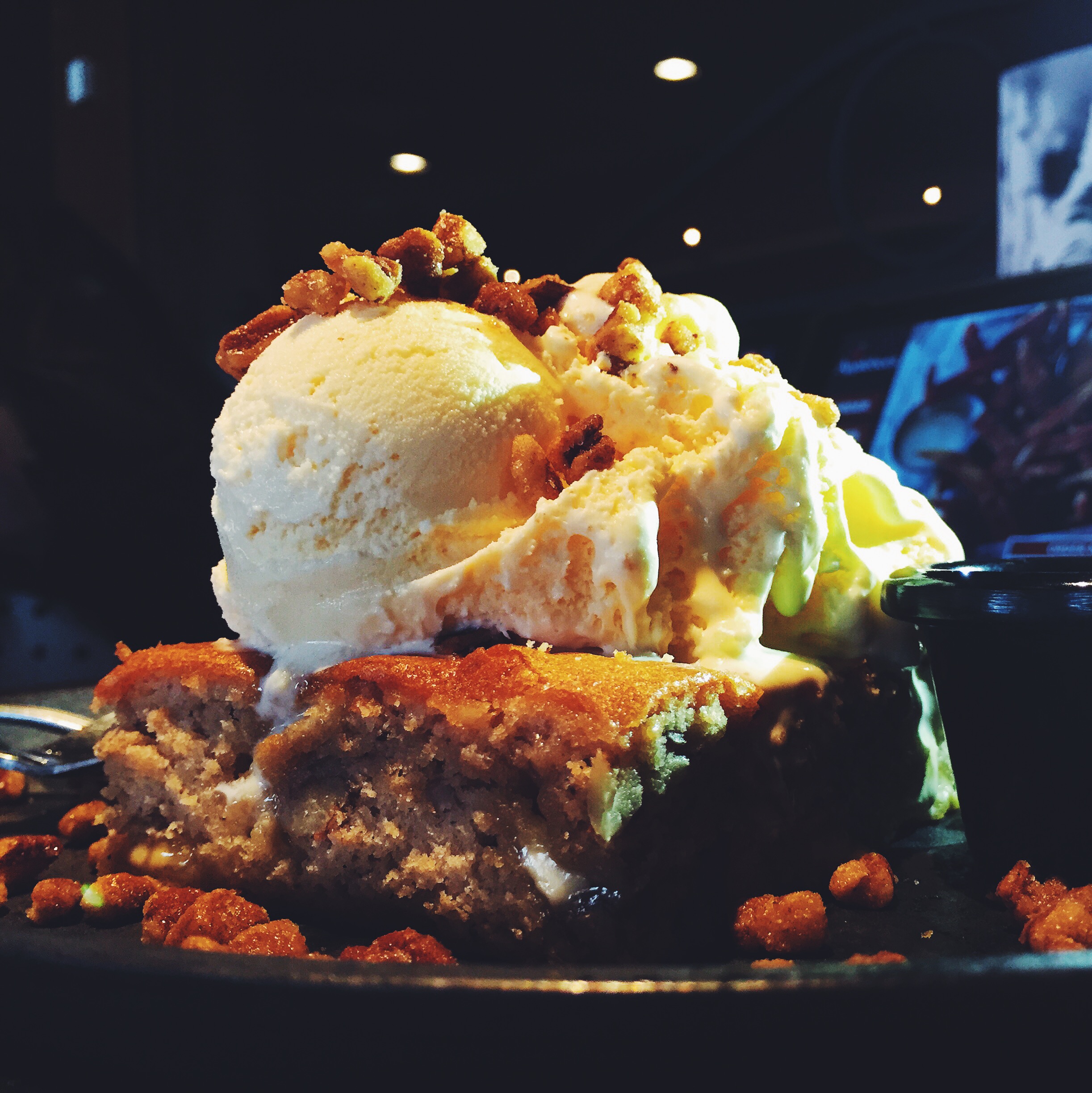 Cost: $6.29
What can be said about the Blondie? It was EXCELLENT. I liked that they served the maple icing on the side because even though one of our other staff members loved it- a sweet Blondie, PLUS sweet ice cream, PLUS sweet icing was just a little too much "sweet" for my personal taste.
Another LTTR staff member commented, saying, "Dessert was amazingly good. The Blondie by itself was too dry, but with the ice cream, it was amazingly good. The drizzle sauce was pure sugar goodness as well."
Triple Chocolate Meltdown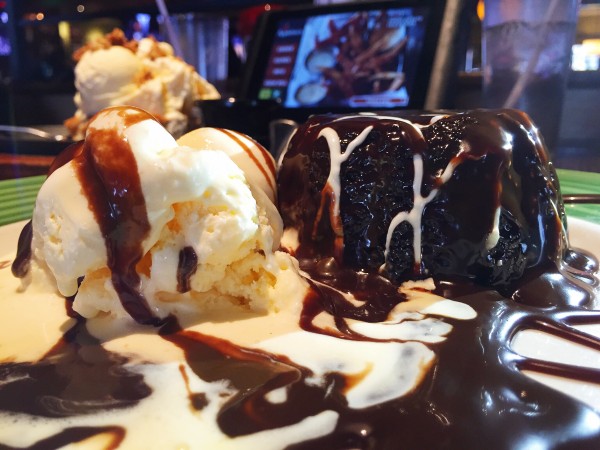 Cost: $6.29
If you're a chocolate lover, then the Triple Chocolate Meltdown was made for you. This dessert has been a featured item on the Applebee's menu for years now, and with good reason! This molten lava chocolate cake is served up hot. When you cut into it, it oozes warm, chocolate-y goodness. Add a side of vanilla ice cream, and top it all with melted fudge, and it truly is a slice of heaven. This dessert is generous enough to be shared or decadent enough to be enjoyed alone. Just make sure you hit the gym afterwards!
Overall, our experience at Applebee's was great. The staff members were polite, professional, and extremely attentive. The food was flavorful and delicious – and for the most part, presented nicely. And for a mere $68.00 for four adults, it was also budget friendly. We'll definitely be back in the near future!
[photo credit: Irwin Funes]