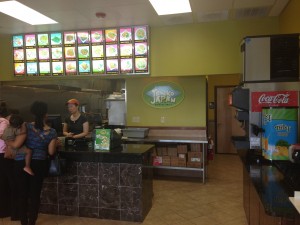 Looking to grab some quick Hibachi-style cooking? Tenko Japan is located in a busy shopping center, just off of Falls of Neuse Road in North Raleigh. Tenko's is a very tiny setup, wedged inbetween other stores in an outdoor strip mall setting.
Don't bother dressing up for this one, and don't plan any big parties. Rather, this is more of a "place your order and take off" kind of place.
First Impressions
Because of its location, plan on battling parking lot traffic during busy lunch rush hours. This time around, we lucked out and managed to find parking right in front of the restaurant. Immediately when you walk in, you are hit with the smell of fried food. There are 3 – 4 tables at best, so if you plan to eat in, make sure you scope out the table situation first and claim a spot quick.
Food
Dish #1 – Hibachi Chicken (Entrée)
Tenko's is a simple atmosphere. It doesn't have the most attentive wait staff. The food is simple and cooked well every time. Yum Yum sauce is the reason for living.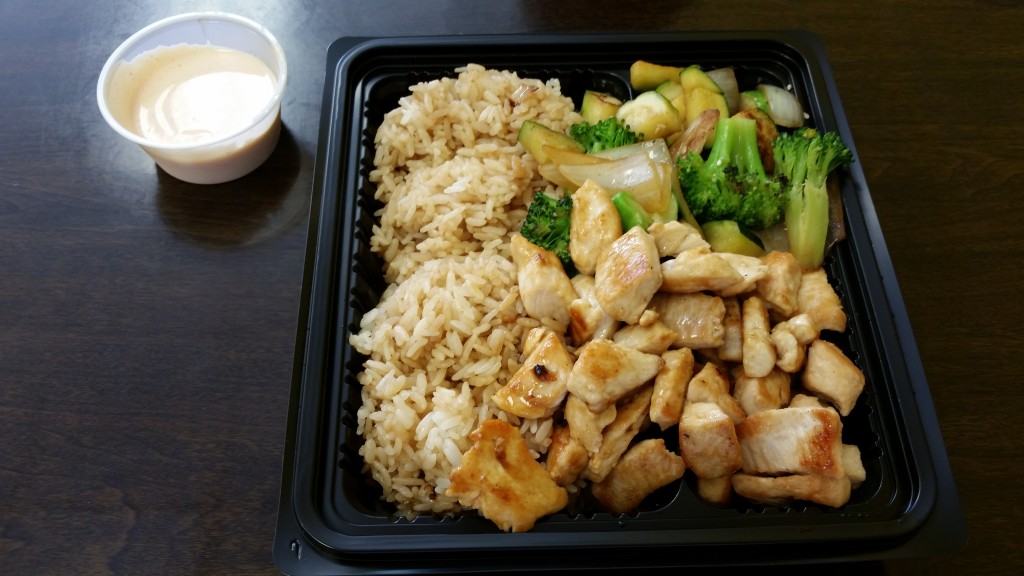 Dish #2 – Chicken Bowl (Express Bowl)
The Chicken Bowl was served in a small plastic container. Per someone's recommendation, I ordered a separate side of Yum Yum sauce as well. The portion size was on the smaller side, but it was perfectly apportioned for a normal person.

Despite the menu description, explaining that the dish would be served with broccoli, mushrooms and fried rice, there were hardly any vegetables in the resulting dish. In fact, I only counted three small pieces of broccoli, and 2 slivers of mushroom. In actuality, I would have preferred a greater proportion of veggies in my dish compared to rice.

The ill famed 'Yum Yum' sauce was a disappointment to me. It tasted like flavored mayonnaise, and being someone who absolutely hates mayonnaise in all forms, this was a complete turn off.

Service
The service could have been better. While I understand that we all have 'bad days,' it wouldn't have killed the cashier to crack a smile or act in a way that didn't say, "I hate my life, this job and every person who walks in the door." The meals were presented to us without any fanfare. This is mostly a DIY establishment – i.e. get your own forks, knives, napkins, etc.
Overall, I wouldn't recommend Tenko's to anyone I personally know. The food was abysmal, at best; and I found myself airing out my clothes while chewing on gum to get rid of the lingering smell of the restaurant, which permeated throughout everything I was wearing.
On the other hand, if you're a fan of fried food and Hibachi and are looking for a quick, inexpensive bite to eat, you may want to swing through and grab an order.