While we wouldn't say that Smashburger "smashed" the competition, the overall dining experience was decent.
Founded in 2007 and located in Falls Village of North Raleigh, Smashburger has made a name for itself in the local, Triangle area. This pseudo-fast-food restaurant isn't quite as fast as a McDonalds, but it does deliver some great tasting, 100% USDA All Natural certified Angus beef options relatively quickly. From the time we ordered our meals to the time we sat down at the table, we only waited roughly five minutes for our food.
Atmosphere
When you walk in the door, it wasn't immediately clear what direction to head in to order your food. You also feel like you're walking in on top of people eating their food, thanks to the layout. It was chilly out, and we were quick to get inside and close the door behind us. However, we later discovered that the draftiness was definitely an issue when we were trying to eat our food.
The wait staff was friendly, but it took the cashier a few minutes to get situated before she could take our order. We found a booth in the corner, but there was still a few garbage items leftover on the table from previous diners. Then, there was the draft. The layout of the restaurant doesn't lend itself very well to patrons who are eating because while we were seated well away from the door, we discovered that as soon as anyone entered or exited, they allowed in cold drafts of air. This was made worse by the fact that one gentleman insisted on hovering in the doorway (with the door open) while he debated whether to step inside to place an order.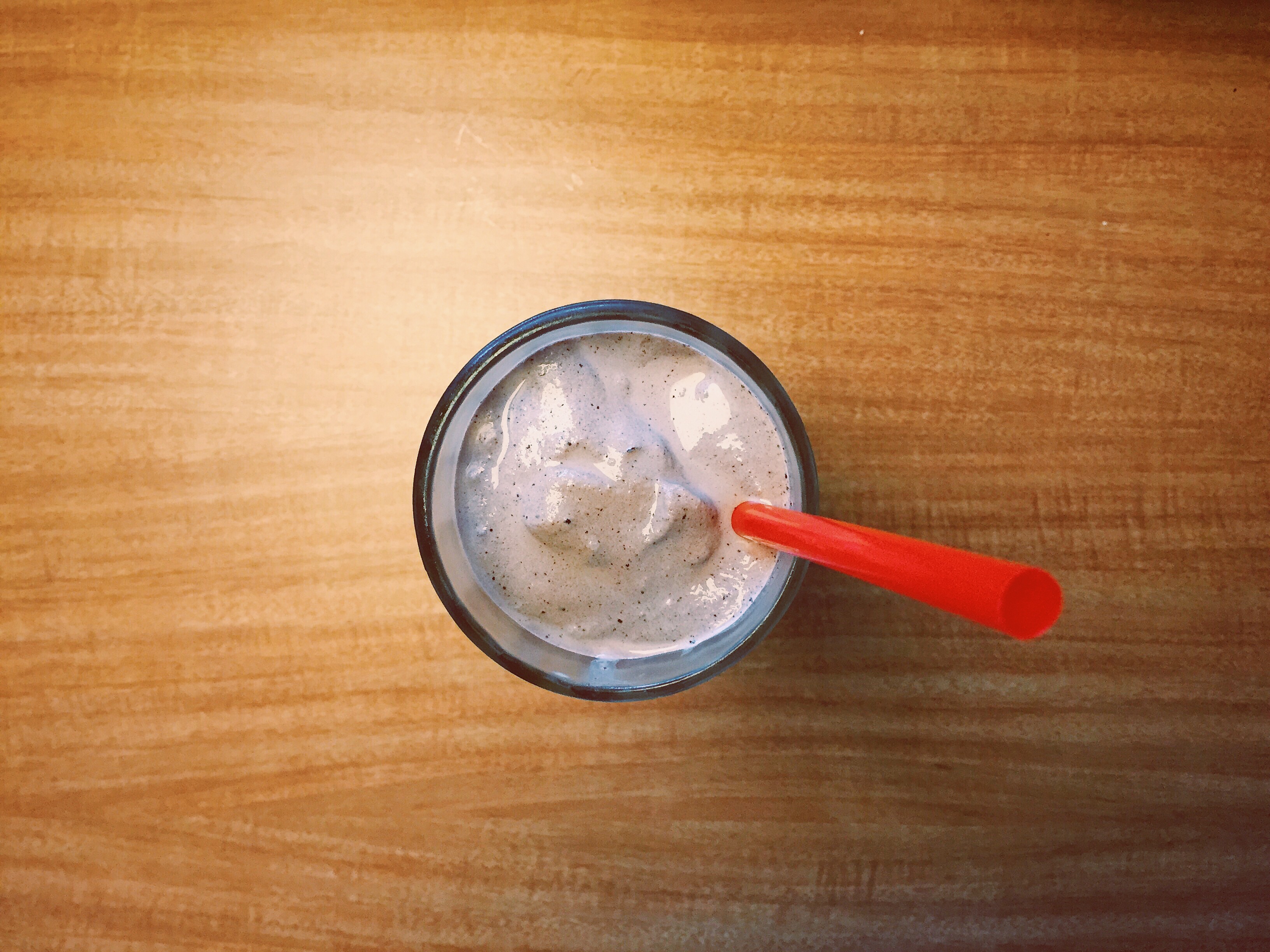 Classic Smash + Regular Fries + Chocolate Oreo Shake
Cost: $4.99 + $1.99 + $4.29
The Chocolate Oreo Milkshake did NOT disappoint. I watched them make it from scratch, and before all three of us had sat down at the table, the Smashburger staff member was bringing it over. On top of that, they also give you the metal mixer on the side, which contains the remnants of what wouldn't fit into the glass. The taste can best be described as velvety and smooth with softened chunks of Oreo cookies. It was truly delicious to the last drop.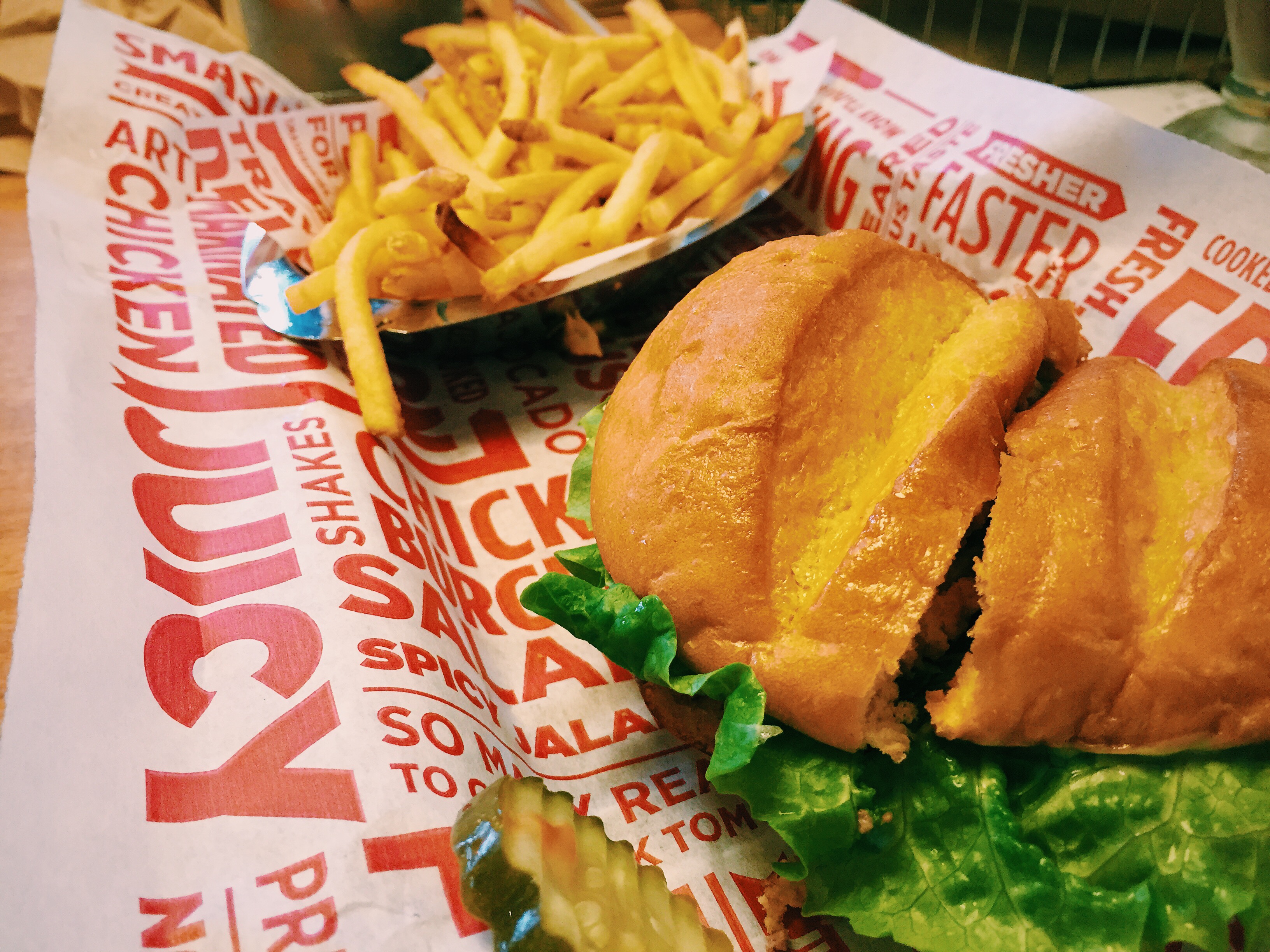 My "Classic Smash" consisted of American cheese, tomato, lettuce, and pickles. It tasted just fine, but there was no "wow" factor there. If anything, it was a little on the bland side. Again, this was totally fine by me, and the french fries complemented the burger. The only gripe with the burger was that it was falling a part as I ate it. It was definitely smashed to order. The bread was also good – not too dried out.
Spicy Baja Small Smash + Regular, Sweet Potato Fries + Fountain Drink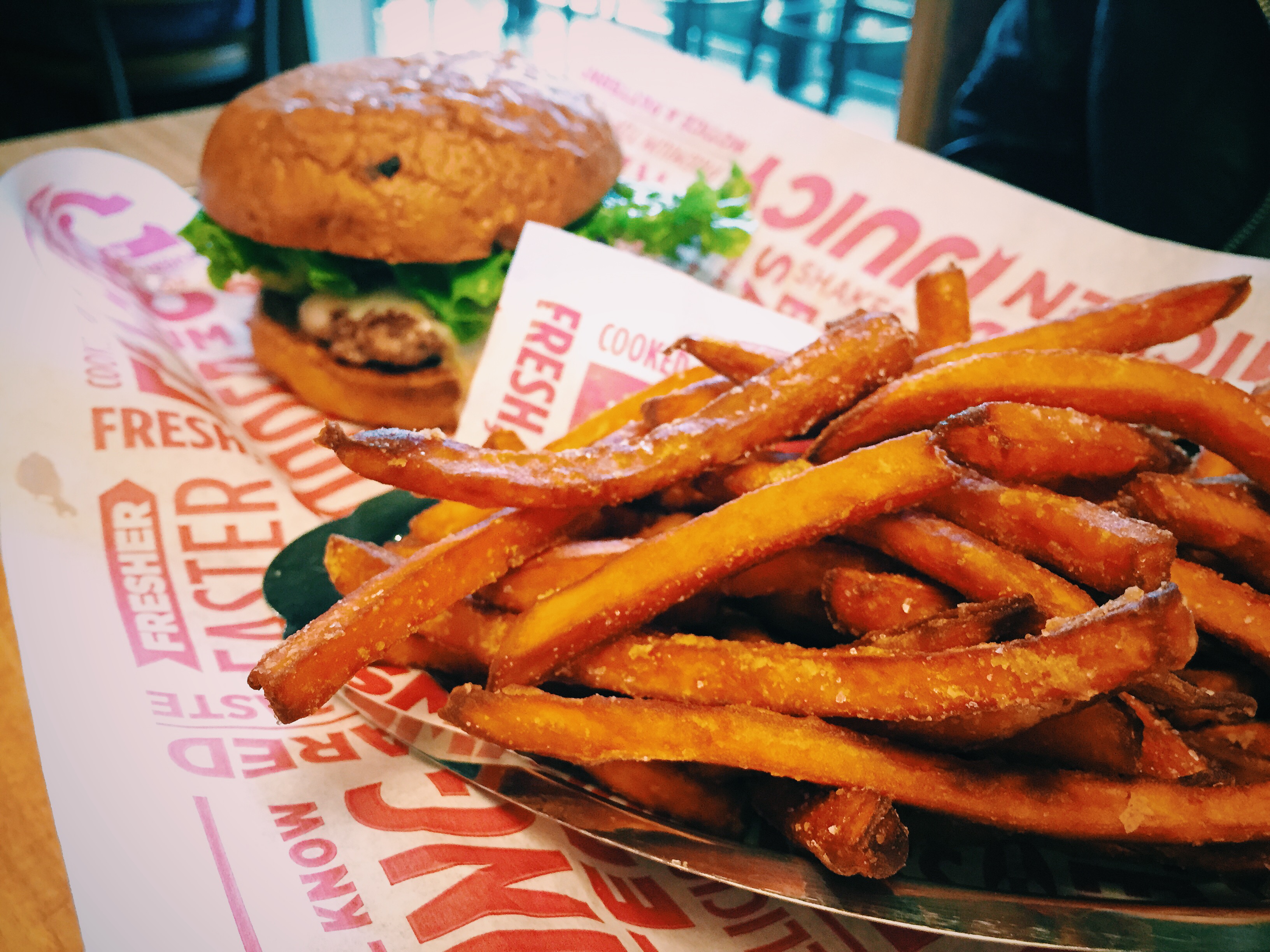 Cost: $5.69 + $2.29 + $1.89
The Spicy Jalapeño Baja burger consisted of fresh jalapeños, guacamole, pepper jack cheese, lettuce, tomato, onion, and chipotle mayo on a spicy chipotle bun. Unlike some other places where the jalapeños taste pickled, these jalapeños tasted fresh and had a great flavor. The sweet potato fries also had a great flavor and went well with the burger. There were a few too many onions on the burger, which were easily pulled off. Overall, this burger delivered in a big way.
Bacon & Cheese Big Smash + Fried Pickles + Fountain Drink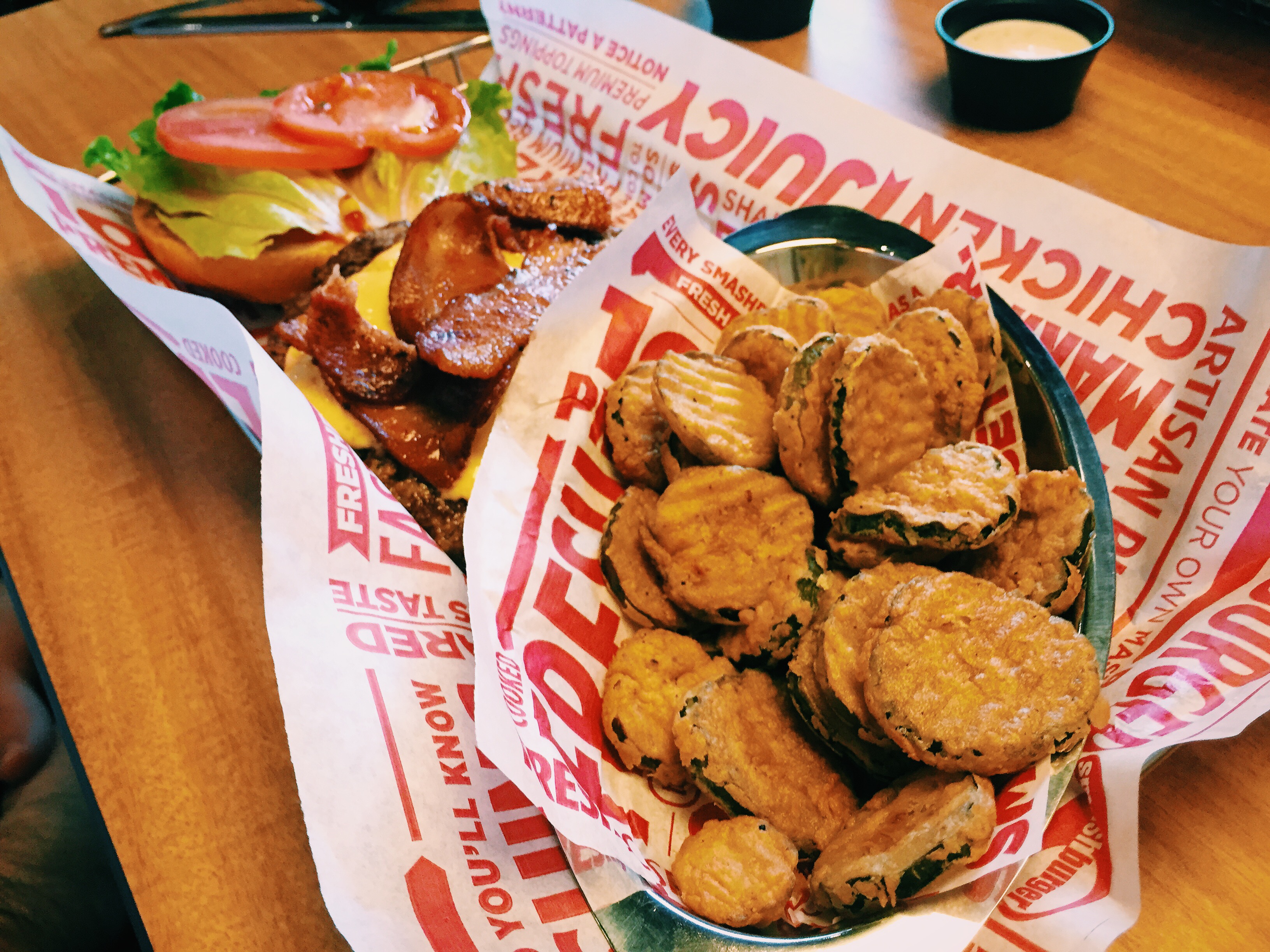 Cost: $6.99 + $2.99 + $1.89
The bacon and cheese burger tasted great for what it was, but the fried pickles were underwhelming. The pickle flavor was too strong, and the overall flavor was lacking. We probably wouldn't order the fried pickles the next time around.
For $35.57, Smashburger was a great, inexpensive meal for three adults. However, the atmosphere left something to be desired, and we're not entirely sure that there is enough of a unique selling proposition to keep the momentum going.